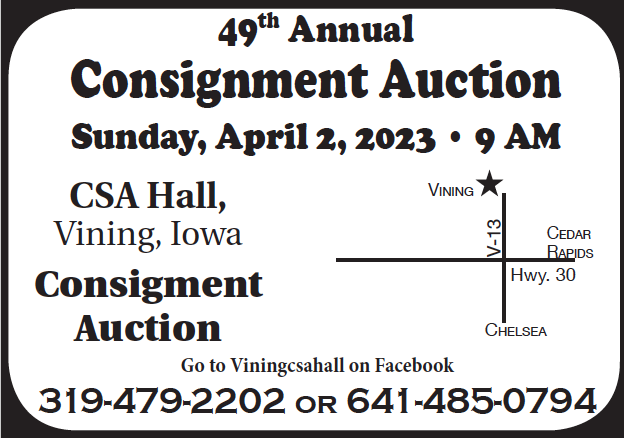 APRIL 2, 2023
9:00A.M. 47TH Annual Consignment Auction antiques and collectibles CSA Hall Vining Iowa 319-479-2202. Facebook Viningcsahall.
Occurs Sunday, April 2nd, 2023 @ 9:00 am
To view our latest e-Edition click the image on the left.
Collector's Journal Headlines
Would you like to receive our weekly headlines? Sign up today!