This event has passed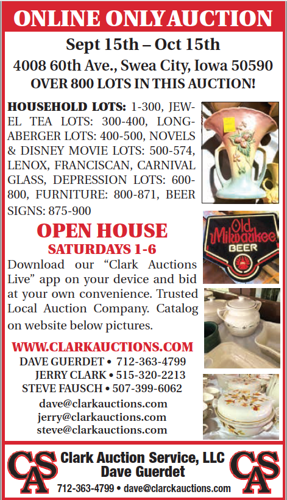 ONLINE ONLY: Sept. 15th- Oct. 15th. Jewel Tea, Longaberger, Carnival Glass, Furniture, Beer Signs and more. Clark Auctions 712-363-4799. www.clarkauctions.com.
Starting Friday, September 16th, 2022, repeated every day until Saturday, October 15, 2022 — all day
To view our latest e-Edition click the image on the left.
Collector's Journal Headlines
Would you like to receive our weekly headlines? Sign up today!